Restroom & Handwash Trailers
Nationwide emergency response restroom tailers.
All American Emergency Services' portable restroom trailers offer a convenient solution for maintaining hygiene in remote areas lacking power, drainage, or plumbing. Our trailers provide a comfortable and clean restroom experience, even in challenging locations. Ideal for emergency response and disaster relief situations, these trailers are a practical choice when traditional facilities are unavailable. Whether it's a remote work site or a community event, our portable restroom trailers ensure a reliable and sanitary solution for all your restroom needs.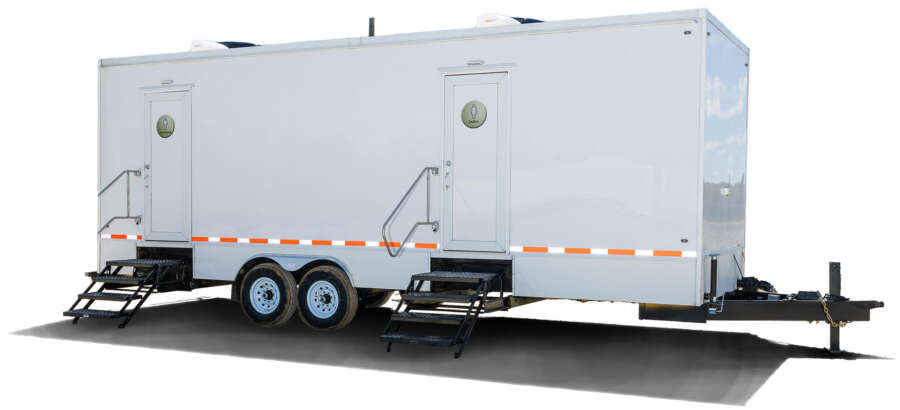 We rent several restroom solutions.
Ground level handicap accessible with shower
3, 5 & 10 stall restrooms
Porta-Potties
Our handwashing stations are available for rapid deployment throughout the country. Equipped with multiple hand washing stations for hassle-free hygiene. Our solution allows cleanliness at your event or remote location, making hand washing easy and accessible. Each station comes equipped with soap, water, and paper towels, making it a straightforward way to promote good hygiene even during harsh conditions. Whether you're hosting a community event or managing an emergency response, our rental trailer with numerous hand washing stations is a simple yet effective tool to keep everyone clean and healthy.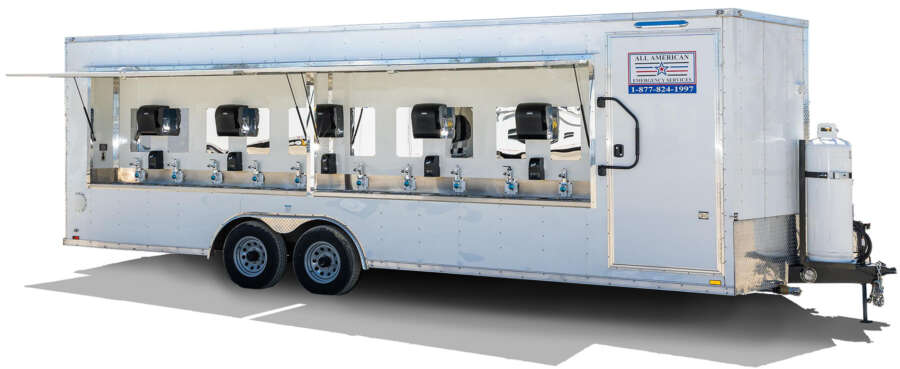 We rent several configurations of hand washing stations including:
Up to 20 hand wash stations per trailer
Hot water
Anti microbial soap
Towel Dispensers