We offer state-of-the-art power generation and distribution systems.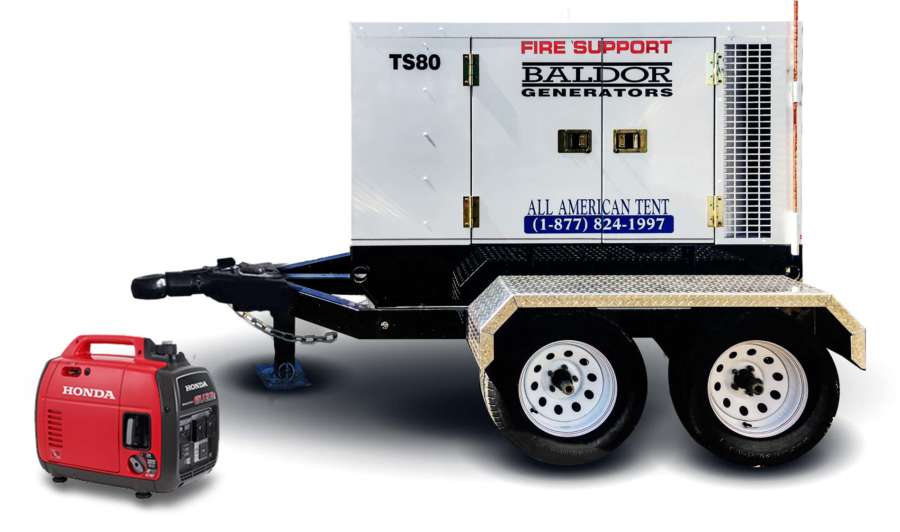 From full-scale base camp setups to single-unit sites, we offer scalable, versatile packages. Our round-the-clock customer service team will quickly power up your operation.
Our industry-leading generators minimize sound and are durable and reliable in harsh locations or extreme weather. Our 2000-watt Honda generator includes carts with heavy-duty tires and easy-to-use tow handles for small sites. Large camps are supported with rugged trailer or skid mounted 150-kVA watt generators.
RENTAL LIGHTING SOLUTIONS
We know camp lighting directly affects team safety and is a top priority.
Our mission is to deploy more than adequate lighting throughout your base camp. We understand you will be often be working around the clock and we strive to make that as efficient as possible. Our advanced LED powered lighting solutions will ensure your team has the visibility it needs to operate safely and effectively.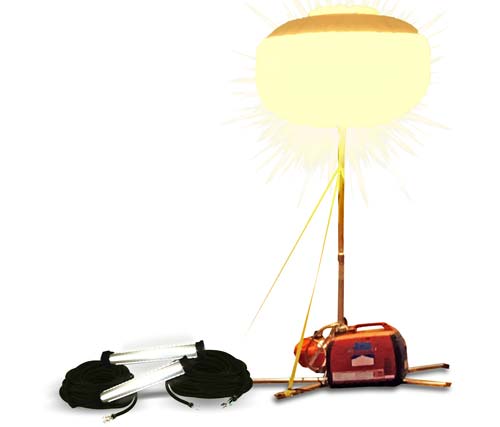 3 PHASE POWER DISTRIBUTION
Getting the power where it's needed.
We provide complete 3-phase distribution, including standard spider boxes, quad strings, and accessories to ensure the 150-kVA generator power is fully used.
Whether you choose a standard package or customize a solution to fit your needs, All American Emergency Services has the equipment and on-site support to keep your site fully functioning.