FULL SERVICE LAUNDRY TRAILER
When water and power aren't available and remote teams need laundry service, we can provide a full-service laundry solution.
These trailers, when used with freshwater and greywater holding tanks, deliver 24/7 full-service laundry accommodations with a 24-hour turnaround.
Trailer configurations can hold up to 18 stacked Washer/Dryer units, with washers offering 20 PSI pressure. Each unit has a 24 pound per hour capacity.
All American Emergency Services laundry trailers are available for short and long-term rentals to support base camps, disaster and emergency response teams, training or commercial camps. Ruggedly designed to hold up under tough conditions, our laundry trailers are ISO certified and can quickly be deployed to remote locations.
Talk with our customer service team to configure and schedule delivery of your laundry trailer.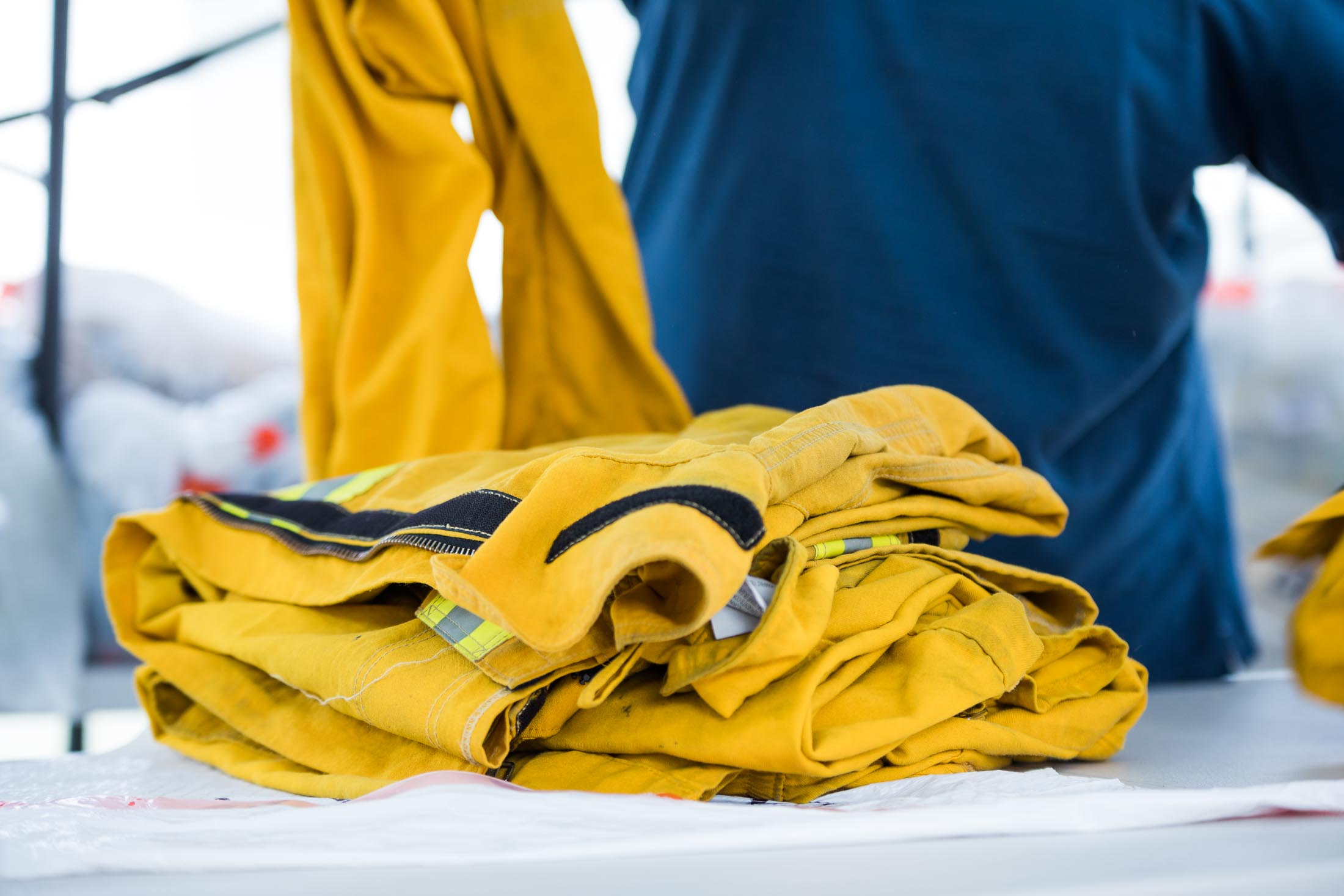 We take care of everything
Our laundry trailers, powered by quiet generators, are also equipped with:
Commercial grade propane water heaters
Sink for soaking / hand washing
Eco-friendly laundry supplies
Counter for folding
Commercial grade propane water heaters
Sink for soaking / hand washing
Eco-friendly laundry supplies
Counter for folding